Childcare program designed to focus on play-based learning for growth of children​​
Ages 6 months – 18 months
Teacher to Children Ratio: 1 to 3
Duration: Full time
Ages 18 months to 30 months
Teacher to Children Ratio: 1 to 5
Duration: Full time, Part time
Teacher to Children Ratio: 1 to 8
Duration: Full time, Part time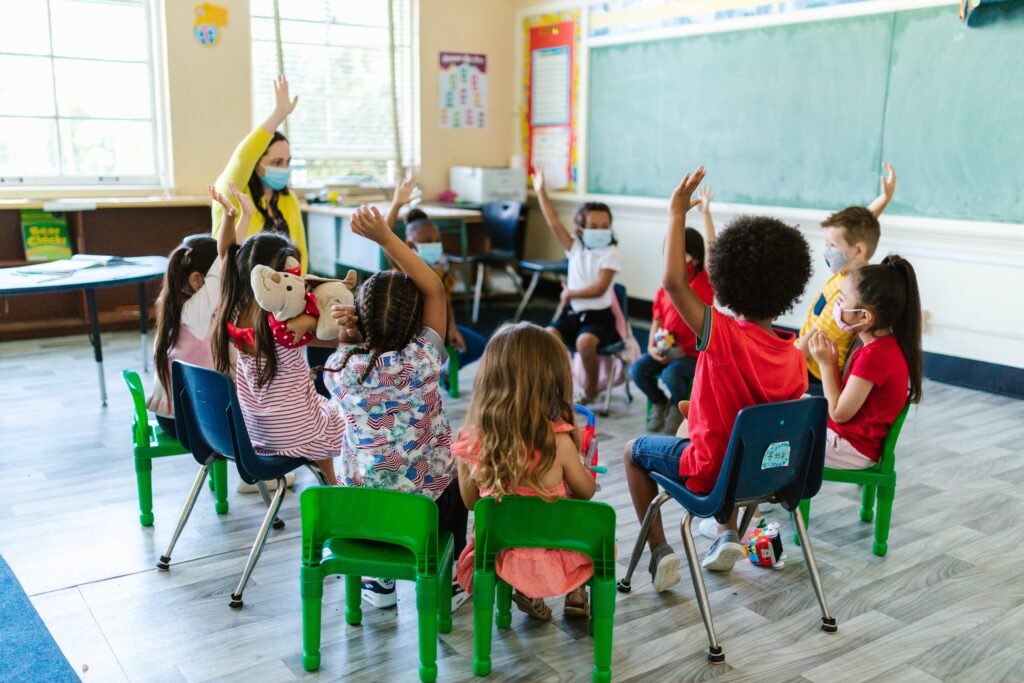 Teacher to Children Ratio: 1 to 15
Duration: Full time, Part time
Little Bloomers Childcare program employs play-based learning curriculum to create an ideal environment for children to learn and develop. Our environment is equipped with age-appropriate materials, toys, and equipment. At Little Bloomers, we collaborate with parents, support workers, and community partners to ensure that our programs are child-led and teacher-supported. We offer activities that promote overall development and use observations to guide our planning. Play-based learning provides children with the opportunity to learn in a way that suits them best. Children can choose activities based on their own interests, allowing them to be imaginative and innovative as they learn. The core areas of our curriculum of all age groups is focused on holistic growth of children.
Communication & Technology
At Little Bloomers, we recognize the significance of documenting your child's learning and maintaining open communication with parents.

We use the Lillio app to address any questions or concerns parents may have. In each classroom, our educators have access to tablets, allowing them to promptly record and share your child's milestones. Additionally, parents will receive a daily report detailing all the key aspects of their child's day. This way, you can conveniently review the report at your leisure and stay updated without missing a thing!
This daycare is amazing. After our older son Nicholas graduated, we sent our younger son Michael there as well. He's been attending for over a year now, and his teachers in both the Toddler and Junior Preschool classes have taught him so much. He is such a happy talker who knows most of the alphabet and early numbers and can play various structured games. That's all thanks to Little Bloomers for fostering his learning and curiosity in such a gentle way. They also properly respond to various emotional needs and challenges. We appreciate a healthy food menu as well.
Explore franchise opportunities